Our Story
The Royal Court
"The Royal Court" began as a fun idea to create a name for my crew of divas who were given the task of planning my aunt's retirement/birthday party. The only theme that made sense for such a phenomenal woman & her major milestones was none other than..... The Queen of the Night! Some of our props for the party included: a crown, a queen's robe, a scepter... You get the drift. We even created her entrance into the party which was only fit for a QUEEN! It was PERFECTION.
Having planned several events prior to the retirement/birthday party (i.e. weddings, birthday parties, memorials, etc.), it was time to finally create a name for what I have always been passionate about. The inspiration from planning the Queen of the Night, having full creative control of the events we have planned, and consistently being accompanied by my crew of divas who share my vision has allowed The Royal Court to be born.
The joy I feel when creating such meaningful, memorable & extravagant experiences for our close friends and family has encouraged me to take my dream one step further. I could not be prouder, I could not feel more blessed, I could not be more grateful for the opportunity to finally introduce... The Royal Court Event Center!
The Royal Court Event Center, LLC. - an event planning company - has been assisting with fun times for over 30yrs, but OFFICIALLY began in 2018. We provide an ultimate customer experience by offering excellent customer service, assistance with choosing venues, event planning, event furniture rental and event decorating. Vanessa and her daughters dubbed themselves "The Royal Court" as a fun idea when they were asked to plan an over the top retirement extravaganza fit for a Queen! The theme was "The Queen of the Night"! The joy they've felt over the years while creating such meaningful and memorable experiences has evolved into an entire business!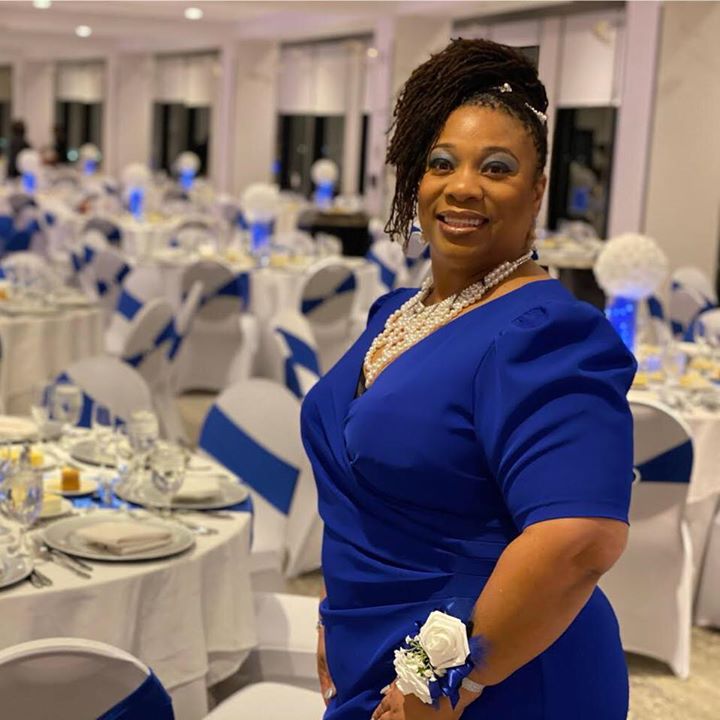 About the Owner
Vanessa Greene is an enthusiastically spirited entrepreneur who thrives on customer service and attention to detail in everything she does. A devoted wife, she is also the mother of 3 children and 4 bonus children, and the grandmother of 10. In her spare time, Vanessa enjoys organizing, reading, walking and binge watching the TV show Married at First Sight.
Products and Services
We provide complete but affordable and FINER event planning design and services to consumers looking to hold small (60-100) events and meetings. We also assist local community agencies and nonprofit groups with holding drives and fundraisers.